Expertly curated original art will elevate your home's aesthetic, enhance your daily living experience, and boost your investment portfolio.
Oliver Gabelich, Artistic Director of Armadale's Mickys Art is an ardent advocate for some of the world's leading contemporary artists. His passion is to connect art-loving homeowners to a global network of investment-grade artworks.
Exclusively for RT Edgar Art Series, Oliver shines a light on the stellar career trajectory of Australian artist Nick Thomm.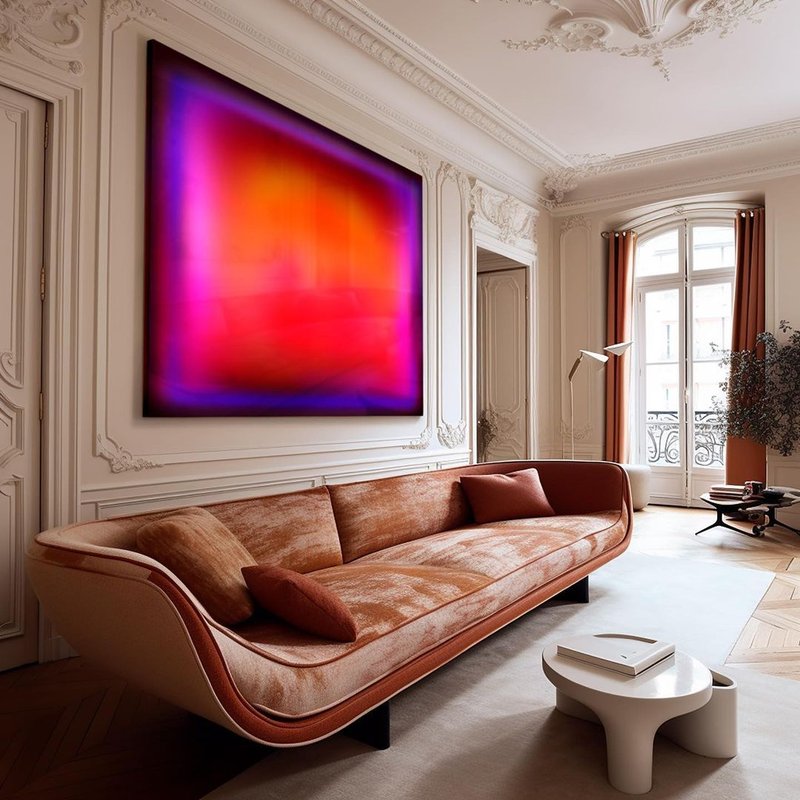 Unveiling Nick Thomm
From his first studio in Lennox Street, Richmond, to being recognised by a doyen of Louis Vuitton, and further aligning with the World's most prestigious luxury brands' conglomerate, Nick Thomm has firmly established his investment qualities as one of Australia's fastest-rising artists.
Nick Thomm's journey took a momentous turn when his artistry caught the eye of the late fashion visionary Virgil Abloh, who at the time, was Creative Director of Off-White and Artistic Director of Louis Vuitton Men's Streetwear. This recognition marked the beginning of Thomm's relationship with LVMH (Louis Vuitton Moët Hennessy), which significantly occurred at the segue point between the corporate worlds of high fashion and contemporary art.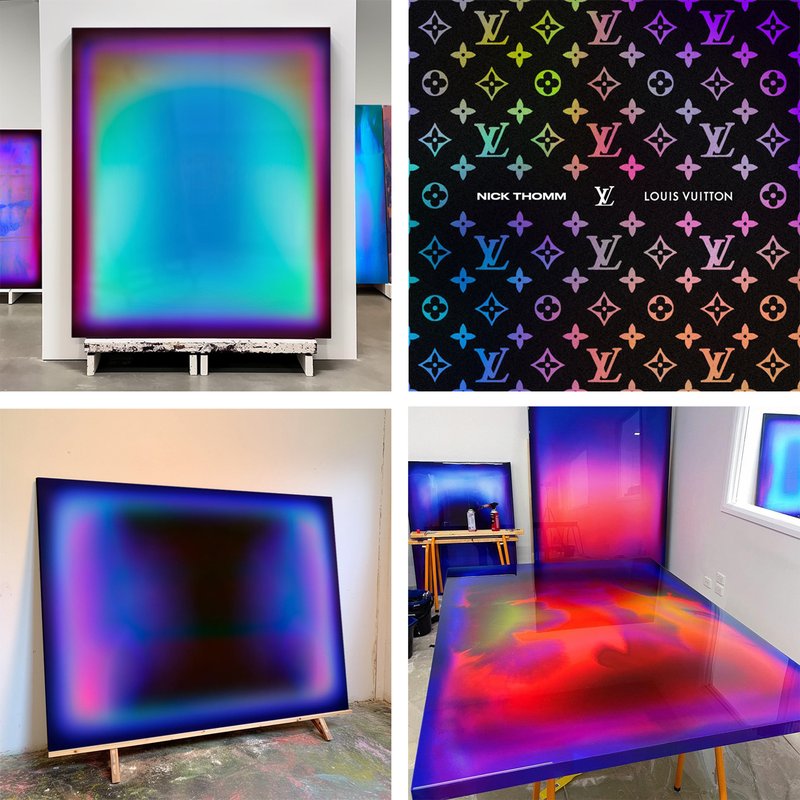 Being shortlisted by Abloh and then being approached by LVMH to create artwork for their Paris Museum, proved another momentous milestone in Nick Thomm's colourful career, catapulting his artistic expression in the eyes of Louis Vuitton, and their audience watching on. This unparalleled alignment provided Thomm with a visible presence among contemporary art and high-fashion collectors worldwide.
Nick Thomm has attended Art Basel Miami – one of the world's premier art fairs – on five occasions, which has served as an incredible platform, connecting his works with top-end collectors, curators, and a network of globe-trotters. These connections, in conjunction with his association with LVMH, have triumphantly and deservedly redefined Nick Thomm's career trajectory.

To discuss Nick's work and be connected to a global network of investment-grade artworks, contact Oliver Gabelich.