biophilia: noun, an innate love for the natural world
In a nutshell, biophilic design and styling is all about creating a wellness-centred living environment that improves connectedness to nature by increasing light, air, and greenery.
Homes that ooze biophilia have large windows and glass doors that open to natural outlooks and draw in optimum light and air. Bringing nature indoors is also key to a biophilic living experience, and this can be achieved with plenty of house plants, and also by selecting design features with shapes and textures that mimic those found in nature such as curves and waves. The use of naturally derived materials such as timber, glass, stone, cotton and wool, as well as repeating patterns or textures in furnishings and artworks, all add weight to the biophilia checklist.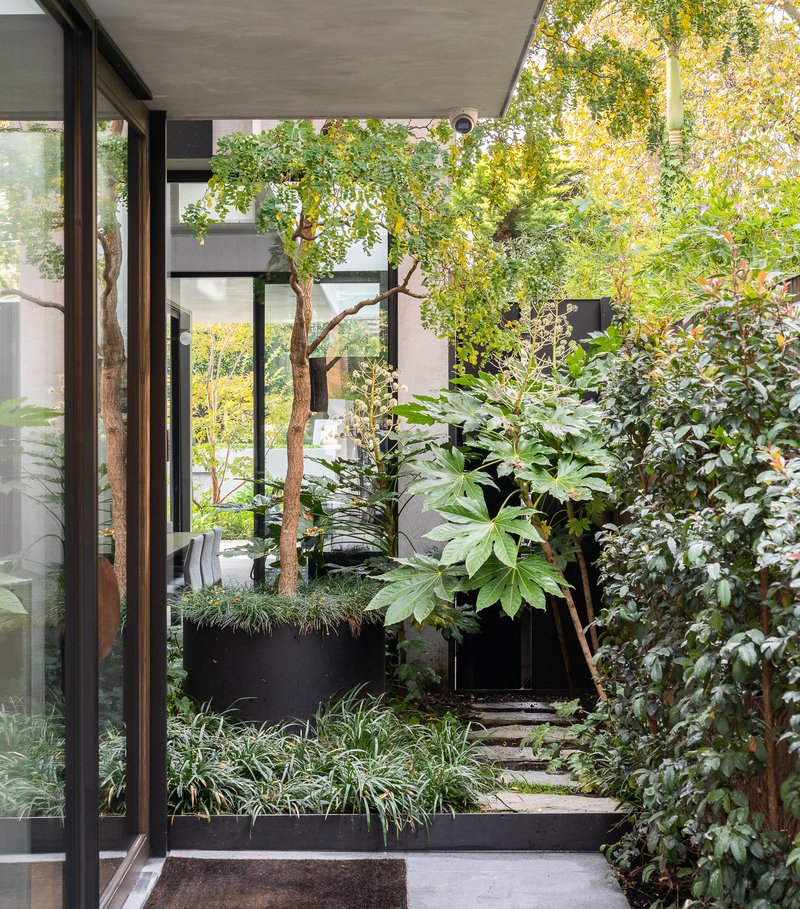 The advantages of living and working within a biophilic environment are immense. Measurable calming and healing benefits include a reduction in blood pressure, heart rate, muscle tension and stress hormones, which leads to an increase in creativity, productivity and general happiness.
Biophilic Design is by no means a new trend. It has been an innate part of our living experience since humans first sought shelter. Recently though, the health and well-being benefits of Biophilic Design have been formally recognised, and its principles are now being applied to new public buildings and spaces including hospitals, schools and community housing.



How to Create a Biophilic Home
House Plants
House Plants have literally gone to the next level with the latest trends including suspended gardens with cascading ivy, and internal light courts filled with moss-covered rocks and miniature trees. Well-positioned and well-cared-for potted favourites such as fiddle-leaf fig, peace lily, philodendron and rubber plants all look beautiful and will improve your home's air quality. The kitchen bench or windowsill is a great place to grow herbs or microgreens.


Green Walls
Installing an outdoor green wall vertical garden is a great solution if you have a window that looks out to a bare timber fence or a neighbour's wall. There are specialist companies that can design and install a bespoke green wall with carefully selected plants to suit your particular space. Many include fully automated watering systems and ongoing maintenance, or there are plenty of DIY options to create your own bespoke garden outlook.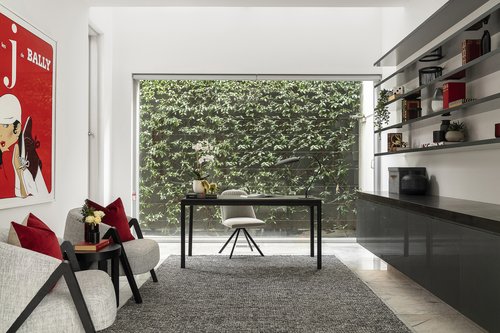 Mimic Nature's Design
Biomorphic or biomimicry design features are those that evoke the feeling of being in nature. Think organic materials, colours, patterns and textures. Look for curved elements, natural stone surfaces, pure wool carpets and timber flooring. Repetitive patterns created with fluted glass, textured tiles, or timber batons also increase your home's Biophilic credentials.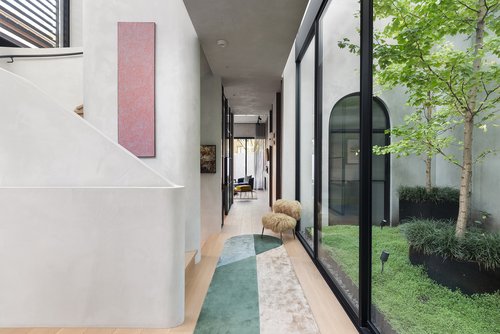 Retreat-style Bathrooms
Wellness resort-inspired bathrooms offer the ultimate indulgence and the more biophilic elements you can include, the better. Look for connection to outdoor spaces, luxuriously tiled rain-head shower alcoves that mimic showering under a waterfall, indulgent deep tubs that can be filled with mineral-rich water, and of course, plenty of greenery. Ferns in particular love the steamy environment of a bathroom.