The Art of Bathroom Lighting by Articolo Studios
If there is a space within your home where lighting is of the utmost importance – it must be the bathroom. A place for ritual and retreat, the bathroom is where the atmosphere is fundamental and lighting the sensorial driver.
Melbourne-based, internationally regarded artisan lighting designers, Articolo Studios, celebrates the art of bathroom lighting with a curated selection of wall sconces.
Articolo's aesthetically driven approach to lighting is best reflected in their signature Fizi collection. Described as 'a mesmerizing explosion of bubbles suspended in champagne-like effervescence', these captivating spheres are coveted the world over for their beauty and luminescence.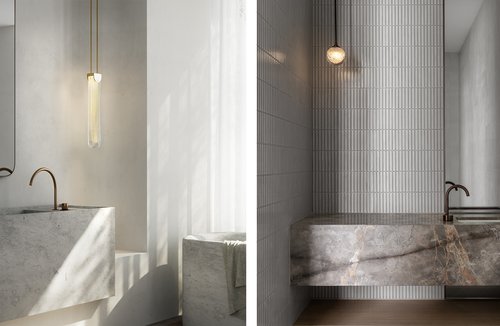 Left: Fizi Slab Pendant. Project by Articolo Studios. Image by Clinkr Studio.
Right: Fizi Single Ball Pendant. Project by Swell. Image by Timothy Kaye.


In the bathroom lighting and spatial purpose share a common language. Reflection, illumination, clarity – the sentiment behind these words alludes to both daily intention as well as an articulation of atmosphere.
Design unifies the two through lighting. The clean conical form of a wall sconce holds physical beauty as well as pragmatic fortitude, sending rays of light exactly where they need to be to bolster focus and support self-care.
Duo Ball Wall Sconce. Project by AKI Interiors. Image by Sharyn Cairns.

From vessels designed with thought for both form and function, placed just so, comes the primary source of a bathroom's capacity to inspire the morning's physical awakening and nurture the evening's unwind.
Fizi Pillar Wall Sconce. Project by Conrad Architects. Image by Sharyn Cairns.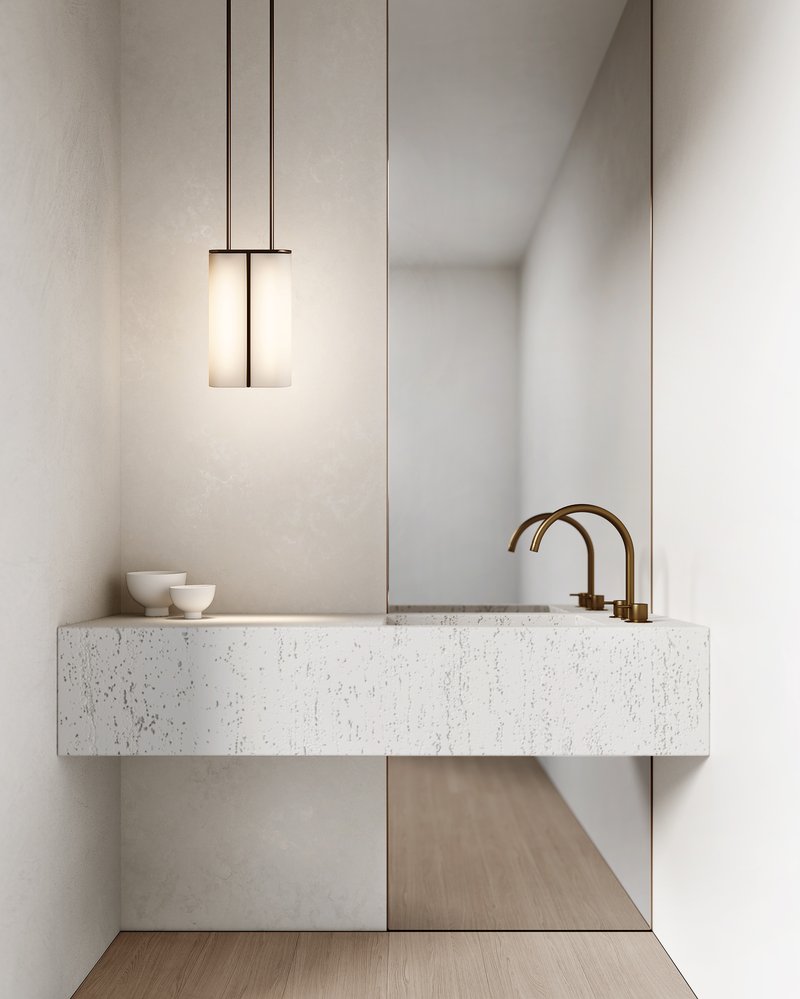 Slim Pendant. Project by Articolo Studios. Image by Clinkr Studio.

Articolo is a design studio that celebrates the art of light through a commitment to artisanal craft and quality workmanship. With showrooms in Melbourne, New York, and soon-to-be Los Angeles, the studio reflects creative director Nicci Green's passion for the textural spirit of light, producing works that are internationally regarded for a contemporary yet enduring aesthetic and the luxurious pairing of materials.
For more information on Articolo's incredible lighting, check out the studio
Instagram: @articolostudios
Scandal Mini Tall Wall Sconce. Project by Articolo Studios. Image by Clinkr Studio.