Renowned for his impeccable landscape architecture and collaborative approach, Jack Merlo embodies Australia's premier landscape architecture studio.
Elevating incredible outdoor spaces throughout Stonnington and beyond, his award-winning design adheres to the principles of beauty, harmony, and sustainability.
As a proud affiliate of Jack Merlo Landscape Design, RT Edgar has taken an in depth look into his background, professional journey, design process and notable collaborators on his many projects.
---
Tell us a bit about your personal and professional background, and how your business began?
"I spent a lot of time with my grandmother in the garden from the age of 3 or 4 years old, and have always loved the outdoors, plants and gardening. I knew I wanted to get into the design aspect from a young age, and felt that I learnt from hands on experience which I really enjoyed," Jack explains.
At the age of 14, he had begun working at a nursery watering plants. Throughout his later high school years, he spent his time working landscape jobs with classmates, while he admits he should have been focusing on year 11 and 12 schooling.
Impressively, Jack had no formal training early in his career, yet earnt his credibility winning gold multiple times at the Melbourne International Flower & Garden show, where he was then sponsored to participate in the Chelsea Flower Show (London) in 2005 which helped solidify his reputation.
"Back in those days there was a much more traditional approach to landscape design. While I don't like to pigeonhole myself and what I work on, my aesthetic tends to be clean lines and a timeless contemporary style using natural stones, hand crafted materials, layers and earthy elements, which was seen as a little less traditional back then."
These days, each project Jack works on varies in terms of design, style, heritage and modern architecture. His studio handles an array of projects from commercial through to multi residential, with residential accounting for approximately 90% of the volume.
Who are some of the leading design & build specialists you frequently collaborate with?
"We collaborate on a lot of projects with some incredible industry specialists. RT Edgar is a key partner when it comes to presenting the higher end, higher value residential properties we work on, displaying notable collaborations with renowned architecture firms like Rob Mills, Cera Stribley and Bruce Henderson. From a development perspective, we have just finished a fantastic project with Powell and Glenn near the Botanic Gardens, as well as Beaconsfield Parade. We also do a lot of work with Gardner Homes and Buxton Projects on both apartment developments and common areas," Jack explains.
How does the Jack Merlo design process unfold, from conception to delivery?
As each job varies in nature, so does the entire process. Jack identifies an added layer of planning and approvals with the client, architect and consultant team when collaborating on a multi-residential project. "To give the client the best chance of getting a permit, we ensure a schematic and conceptual approach is undertaken, which needs to hit the design brief."
After coordination with multiple consultants for a Town Planning application, approval is then obtained.
For private residential clients however, it is much simpler. "There is no need for Town Planning when we are working directly with the end user. This process entails; receiving the brief directly from the client, schematic design, presenting coloured drawings, obtaining feedback and comments, developing the design further, receiving client approval and finally, creating the detailed drawings from which they are built."
Coming to market shortly with RT Edgar is the ADA Toorak development, what insight can you give us on this upcoming project?
"I have worked on multiple Conrad Architects and Buxton Projects. It's an incredible project from a landscape design perspective, both Josh Buxton and Paul Conrad are great to work with due to their commitment to delivering a high standard and premium quality the project deserves."
Jack identifies the use of 'soft landscaping' for the ADA development, using arbors, cascading greenery, and large trees to complement beautiful big terraces. "We've used a lot of natural materials like travertine and metal edge pergolas and planters with warm palettes. In addition to this we have incorporated seasonal foliage like crimson vine delivering those amazing red/orange colours in autumn, as well as ornamental grapes, liquid amber and canopy trees letting in the winter light."
This project has all the benefits of apartment living, with a low maintenance design and secure surroundings, that enjoys beautiful garden outlooks.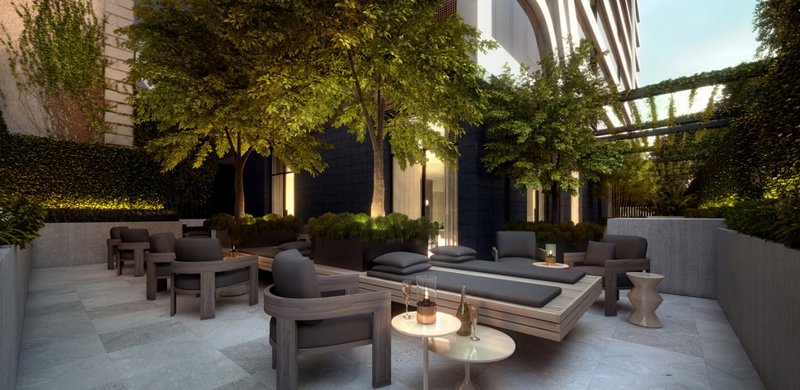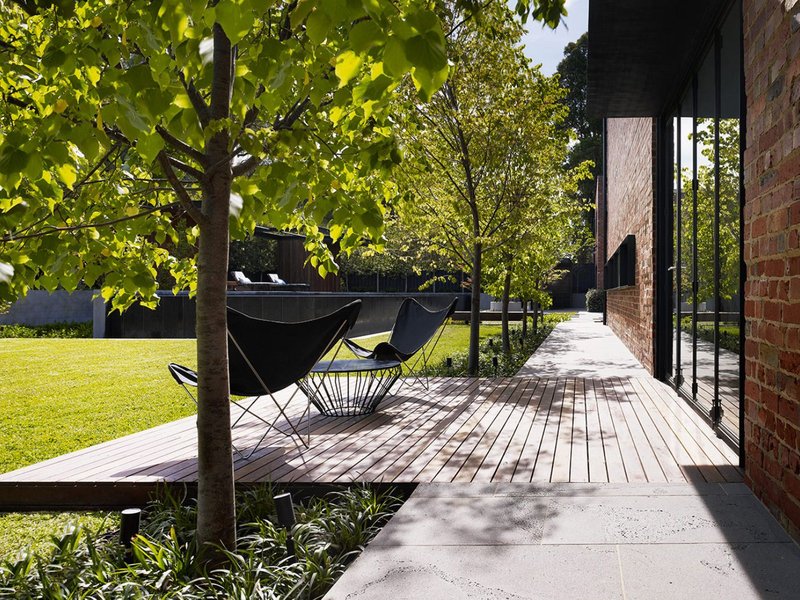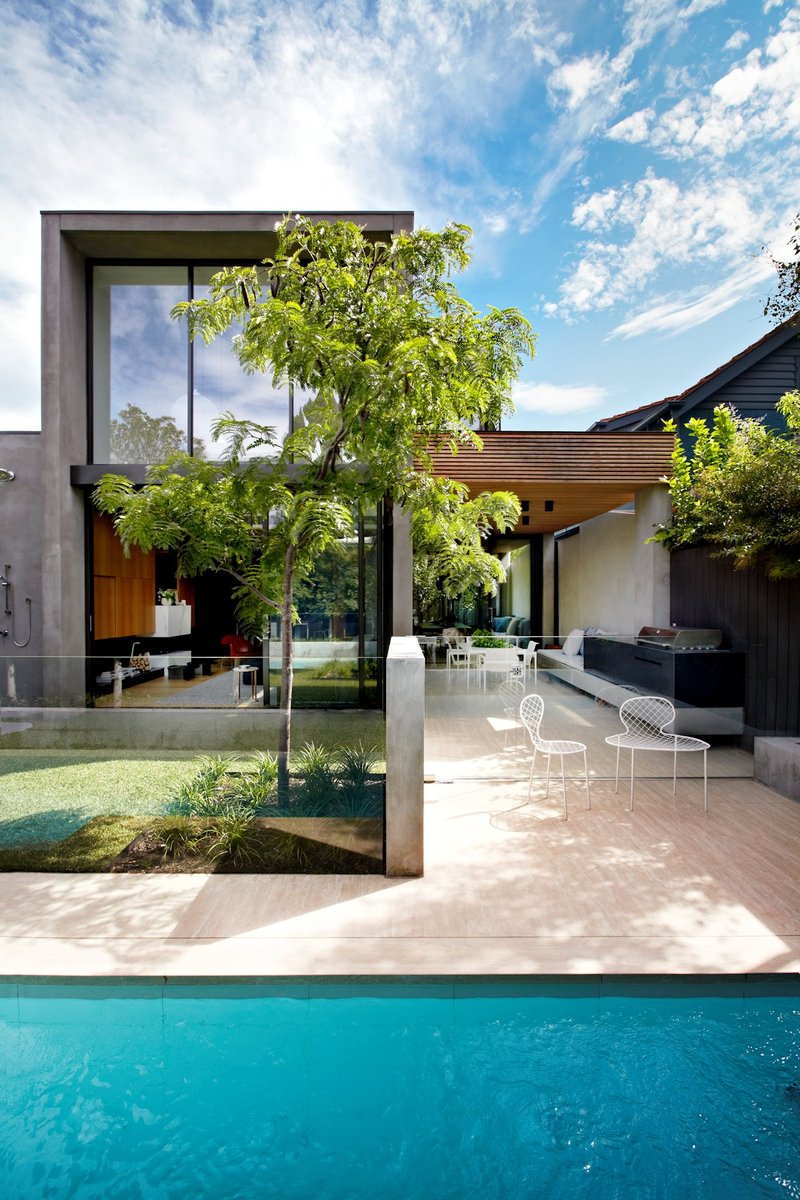 For more information on Jack Merlo's incredible portfolio, check out the studio Instagram: @jackmerlolandscapedesign