Over the last year, there have been significant changes in the economic macro and micro environments which have affected the residential housing market overall. Leasing trends in particular have experienced notable fluctuations, as both rental provider and renter behavior adapts to the ever-evolving concept of a 'new normal.
RT Edgar's Lauren Macpherson (Head of Property Management) and Lachlan Fox (Leasing Consultant) discuss the performance of the leasing market in Stonnington as it recovers, and give considered insight into current market trends and their foreseeable impact on supply and demand.
The performance of the Stonnington leasing market in 2021 compared to 2020
As is expected, last year's lockdowns resulted in an increase of vacancies and a decrease in overall letting rates, with physical inspections paused and subject to strict regulations, and the income of some renters affected.
While our experts note that the market is inevitably stronger than last year given Melbourne is no longer in an extended lockdown [as of June 2021], Lachlan Fox also acknowledges, "it is definitely not as strong as it once was, we find the 1 - 2 bedroom apartments are becoming more difficult to lease unless the rents are significantly reduced. Overall, rental prices across the board have decreased 10 - 15% to attract new renters."
On a more positive note, Lachlan points out that family homes are leasing very quickly, driven by a strong sales market. "A lot of people are now selling their family homes and looking to rent for the next 12 months or substituting a family holiday with a home renovation. These behaviors are driving the rental demand for 3 - 4 bedroom homes specifically, which are reflected in our inspections."
How the macro environment has affected the leasing market
RT Edgar's head of property management Lauren Macpherson identifies "pressure on homeowners as a result of rent releases", as well as "providing some rent reductions where needed." However, Lauren also notes that luckily, "it is not a large number in comparison to other agencies."
Lachlan also attributes a lack of travel as a major effect caused by the macro environment, specifically border regulations. He states, "the majority of people that would otherwise be leasing in the apartment sector are travelers, international students and executives who come for 12 months or so while they live, work, and study. We are just not seeing those people coming in as they are unable to travel, so there is a big surplus in the apartment market."
While our experts have acknowledged that the apartment market will be a slow burn with regard to bouncing back to what it once was, the positive impacts that the economic environment has had on family homes has caused a high demand, with a long waiting list of prospective renters.
Notable changes in leasing trends and supply/demand since COVID
Lauren outlines one notable change since COVID recovery began; "there are certainly more people moving out of home and into a shared environment, the majority of these people are looking for smaller homes around the South Yarra area."
What we can expect to see in the coming months, and how this will affect our clients (rental providers)?
Whilst it is difficult to give a definitive forecast, both Lachlan and Lauren agree that a steady re-correction of the apartment market will gradually come to fruition over time, as opposed to a rapid improvement to its former pre covid glory.
In addition to this positive outlook, Lauren states that "while winter is normally a quieter period for leasing, we expect numbers to increase as we move into autumn, and demand for properties in and around the Stonnington area to rise. We are now seeing our rental providers in a position to increase their rents on some properties for the first time in a long time."
For further insights into the Stonnington leasing market, please contact our experts for a confidential discussion.
0423557155| [email protected]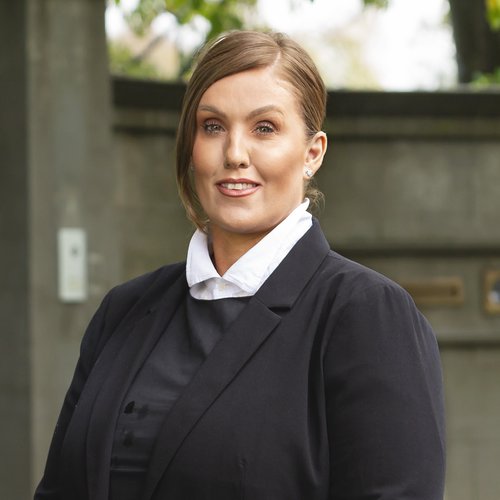 Lauren Macpherson
0408 887 287 | [email protected]