With Summer well and truly upon us and businesses back in full swing, the Mornington Peninsula wineries are an absolute must visit for a day trip or weekend away.
Whether you are spending the warmer months at a holiday house or looking for a winery tour for your work Christmas Party or general day out – here are our top picks for a sublime day soaking in incredible scenery, and enjoying a superb variety of Victorian wines!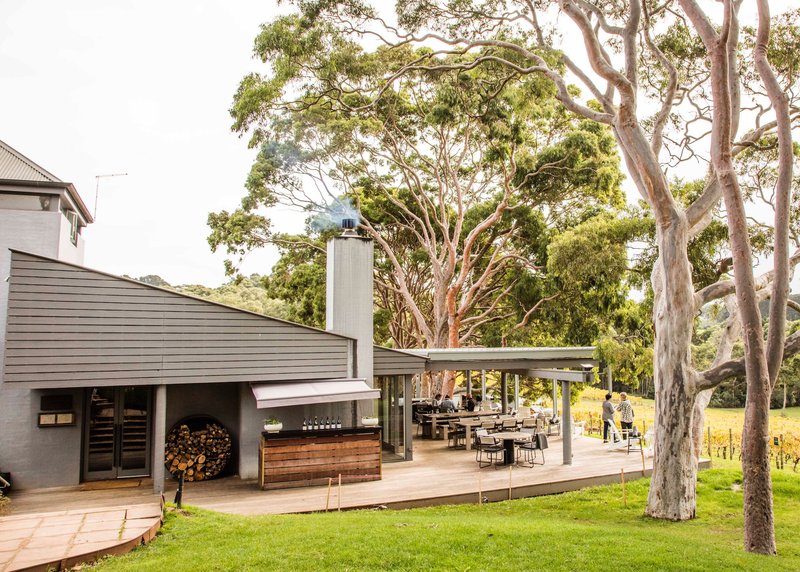 Polperro Winery | Red Hill
Nestled in a forested gully, this restaurant and winery designed by Hecker Guthrie expresses a deep appreciation of quality and craft. Enjoying stunning views of rolling vineyards, enjoy a tasting at their cellar door or tuck in to a quintessential Mornington Peninsula food and wine experience in the dining room. Voted 'Best Winery Restaurant 2021' by Broadsheet.
https://www.polperrowines.com.au/
Green Olive | Red Hill
An unbeatable day out especially for the kids, Green Olive embodies a whole farm experience. Owners Greg and Sue O'Donoghue established a vineyard, built a farm kitchen and store, launched farm tours and tastings, created a farm brand of food, cordials and wines, sourced useful kitchen products and inspiring cook books, and branched out with their own farm body care products.
You can even choose from a selection of picnic packages to enjoy all of the home grown spoils in a relaxed family environment.
https://www.greenolive.com.au/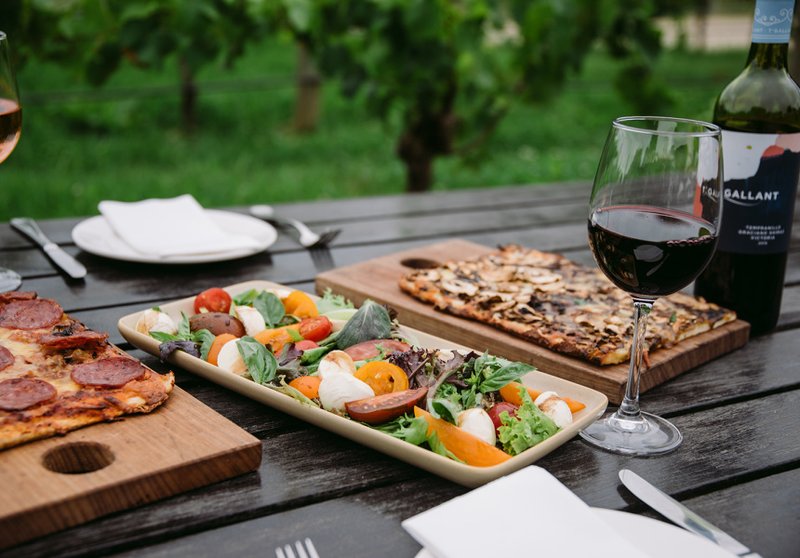 T'Gallant | Main Ridge
T'Gallant is a renowned crowd favourite, pin pointed as a staple destination for all winery tours, corporate lunches and a prized day out lunch spot for family and friends! Their extremely popular set menu offering for $65pp or $79 includes; a seated wine tasting, 3 course meal plus sides and a complimentary glass of wine with lunch. Amazing value, serene outlooks.
https://www.tgallant.com.au/en-au/visit-us/set-menu.html
Pt Leo Estate | Merricks
Best known for its eclectic sculpture park and outstanding architectural build which makes for a fantastic backdrop, the Pt Leo estate restaurant enjoys spectacular views overlooking the vineyard, Western Port and Phillip Island.
The menu celebrates the region's produce, harnessing relationships with local suppliers to deliver a flavour forward, contemporary a la carte offer. Seasonal and regional food is the focus of Pt. Leo Restaurant's menu.
Winner of: 'Australia's Wine List of the Year Awards 2020'.
https://www.ptleoestate.com.au/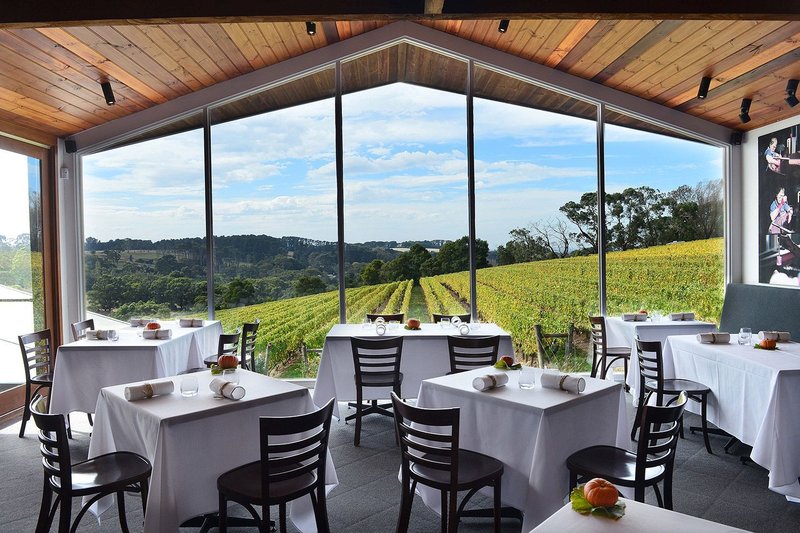 Paringa Estate | Red Hill South
Two Chef Hat's in the 2020 Age Good Food Guide, and numerous wine awards, make Paringa Estate one of the premier food and wine destinations in the region.  
Enjoy locally sourced produce in the main restaurant, or in the leafy green environs of the garden dining area nestled away at the front of cellar door.
Winner of 'Best Large Cellar Door' in 2020 at the Gourmet Traveller Wine Awards, a tasting here is said to inspire the greatest enthusiasm.