Across the Melbourne real estate landscape, it isn't hard to see that the gap of gender inequality is shrinking. What was once a man's world is equally a woman's world too, which is reflected by the number of women in positions of power and success, especially within the walls of RT Edgar.
In celebration of International Women's Day, we have asked for top advice tips from women of the RT Edgar network who have battled adversity throughout their working life and gone against the grain in order to achieve stand-out careers that serve as inspiration.
Find a mentor
With over 20 years in the real estate space, Toorak Director Sarah Case has been witness to the changing landscape of the industry. Currently sitting as the number one female selling agent in the country for the highest average sale price of $4.88 million, Mrs Case said her success didn't come without kickback.

"In a previous role, one boss said I was too blonde and my clothes and shoes too colourful," Mrs Case said.

"He also said I would never make it, but I proved him wrong and I now sell five times more than him."

Her best piece of advice for women in the corporate world is to find a mentor.

"I had a great few older mentors that really gave me great advice and confidence that I was on the right path and kept saying, just keep working hard and your results will prove them all wrong, which is what I did."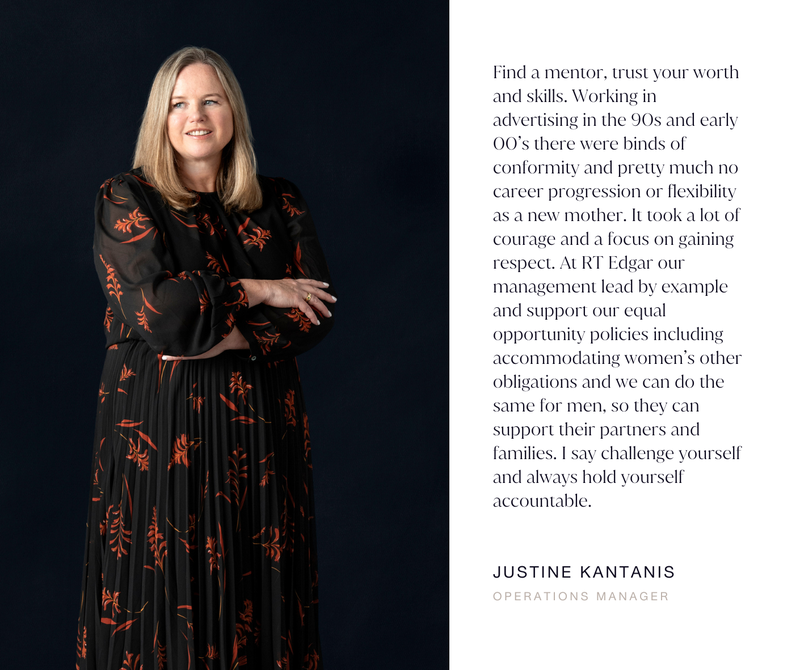 Have a strong sense of identity
Over a decade in the industry Licenced Estate Agent Chelsie Cargil said her strong sense of identity gave her the fire and drive to get the work done.

"I have a strong identity of who I am, the type of agent I aspire to be, with a whole lot of backbone to persevere and be consistent," the mother of two said.

"I have a good team of people around me, some at the start of their career and some at the end, and we all bring a separate skill set to the table."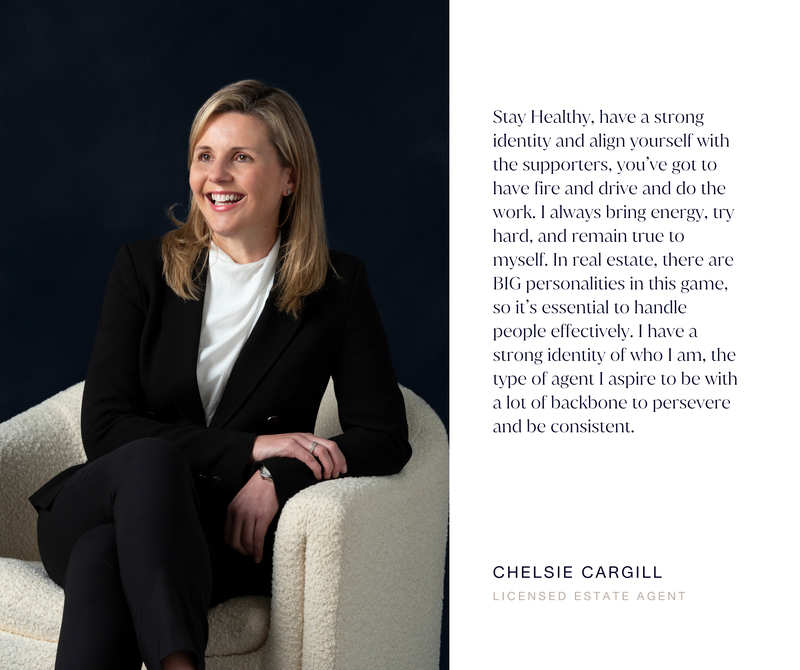 Do it for yourself
Senior Property Manager and mother-of-two believes and guides others to do it for yourself.
"No one is like you, and that is your superpower."
With almost 20 years of real estate experience under her belt, Mrs Griffin said she has overcome discrimination by simply not accepting or taking on board comments that keep you down.
"You CAN have a career and a family, overcome the negativity by being determined, have a strong work ethic and work with integrity."
Be brave

Making strides in her career, Business Development Manager Taylah Cagalj encourages women in the industry not to be scared to take leadership roles, 'even when coming up against males'.
While up and coming Junior Agent Madeline Moroney tells others to not be afraid and to speak up and call out disrespect when you see it. She shares a motto she's always lived by.
"My dad always told me 'Be the boss of you'."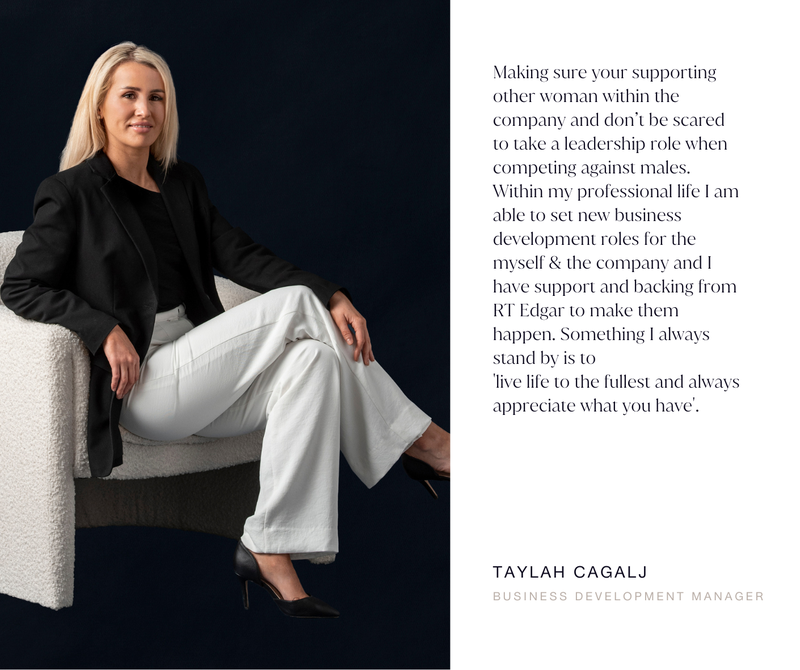 Don't focus on gender
While the focus of IWD is gender, our female colleagues encourage women to steer away from stereotypes and focus on their skills and individuality, rather than gender.

Licenced Estate Agent and mother-of-three Antoinette Nido said it's 'the results that matter, not what your gender is'.

"I didn't try to be like my male colleagues, I had a different perspective as a woman and a mother to offer buyers and sellers, and that has proved to be very effective."