Spring has well and truly sprung.
Spring is typically one of the most popular times to sell your home across Australia. Gardens are looking their best, the weather is more consistent across Victoria. If you are thinking of selling your home, Spring is an excellent time to sell. The real estate market is currently experiencing strong buyer demand and presently relatively few properties are available for sale, resulting in a sellers' market. This means that homes are selling quickly and for excellent prices. Read below to see how you can prepare your home for a Spring campaign.
Improve your street presence and curb appeal. First impressions count.
Bring your garden to life by landscaping your garden.
Maintain and clean up your garden
Make the interior shine

Clean your windows
Well-placed furniture and stylish accessories
Eliminate odors
Do you need professional advice to style your home for your campaign?
Other top tips
So what can you do?
1. Curb Appeal and first impressions.
The first thing potential buyers will see is the outside of your house. You want to make sure that the property looks well-kept and inviting. If your property looks as though it hasn't been maintained over time, then chances are that potential buyers will consider that the property requires additional works or may be turned off by its appearance, which could impact their perception of the home's value. One way to do this is by making sure that the lawn is mowed and the hedges are trimmed. Landscaping can add value to your home (see below), so it is worth investing in if you have the time and budget.
If you have any damaged siding or chipped paint, now is the time to fix it. You want to make sure that the exterior of your home looks as good as possible. You can do this by investing your money into repainting the façade. It will freshen up your home and make a big difference. The last thing you want is for potential buyers to be turned off by a damaged façade.
A high-pressure hose is a cost effective way to improve your street presence by removing excess dirt, stains, and debris from your driveway, facade and walkways.
2. Bring your garden to life by landscaping your garden.
According to realestate.com.au's Home Value Guide, well-maintained gardens can add up to 10 per cent to your home's value. If your garden is looking tired, invest in some quality landscaping which will pay off come sale time. Your landscape can be a huge selling point for potential buyers.
Our top tips include:
Add some evergreen hedging and screening trees around the boundary of your home for privacy and soften the boundaries of your home (For example: Ficus, Bay Trees, Lilly Pilly)
Planting Established feature Trees – Adding height to your garden appearing it has been there for many years (For example: Crepe Myrtles, Birch, Maples)
Adding volume to your garden and filling up empty areas with mass planting of shrubs and strappy leaf plants (Arthropodium, Rhapiolepsis, Tractor Seat Plants, Fatsias)
Professional landscapers will be able to advise you on which plants will work best for your garden's orientation and how to maintain them, so they continue to look great all year round.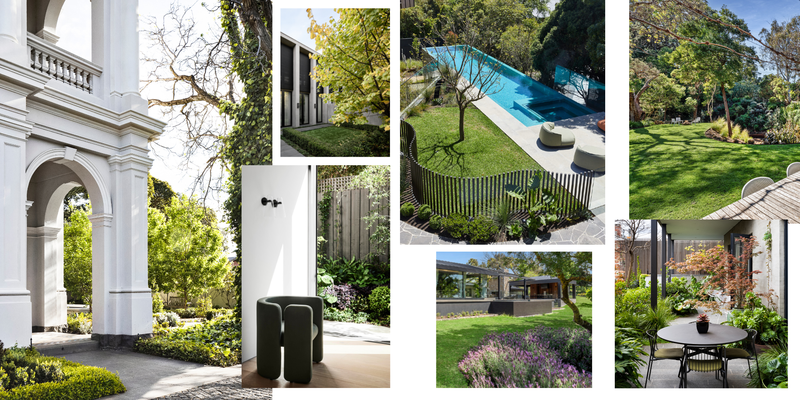 Our Recommended Tree Supplier is Evergreen Trees Direct.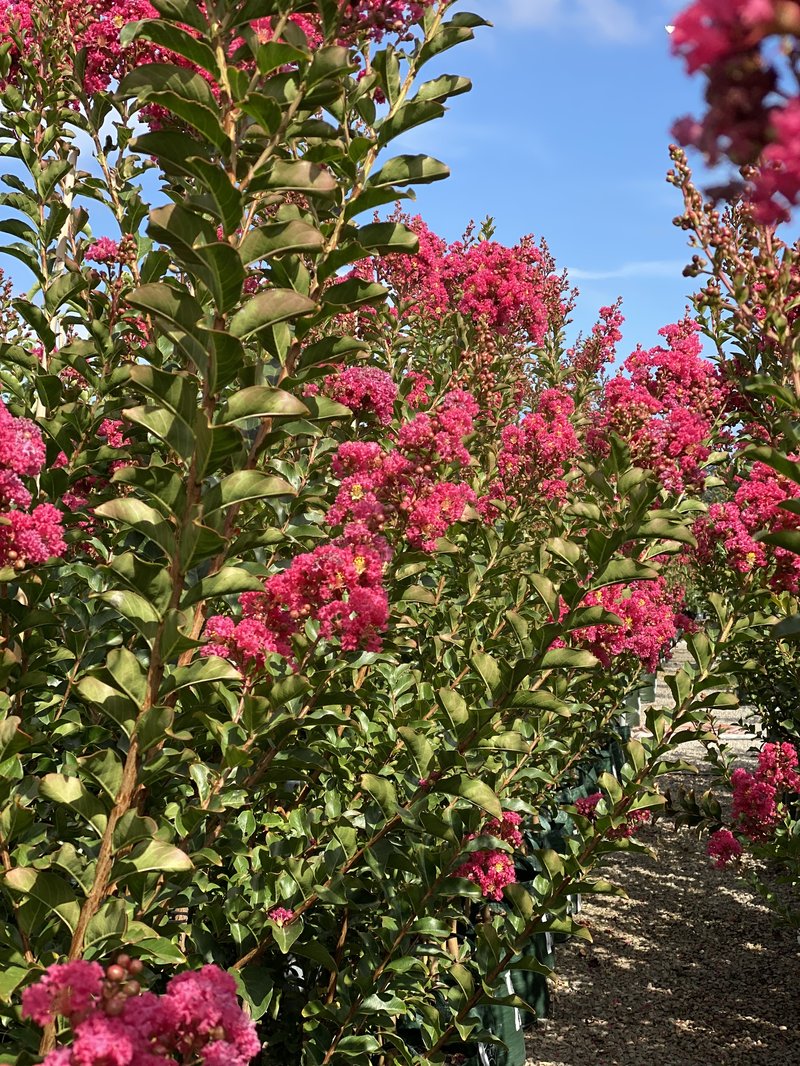 3. Maintain and clean up your garden
If you don't want to invest in planting new trees then it is very important to clean up and neaten your garden for your campaign.
Our top tips include:
Remove all weeds from your lawns or around the property. Make sure you pull all weeds up prior to putting your property on the market or before any potential buyers visit.
If there are overgrown trees or shrubs blocking windows or light then consider having them trimmed or removed before people start inspecting so that you can optimize the natural light within the property.
Mow the lawn at least once every couple of weeks in preparation for your sales campaign season. This will ensure that buyers can clearly see all areas of your property including your front yard when they enter. The curb appeal of your home is an important factor in property sales, so make sure it is looking fantastic.
There are many deciduous trees that drop their leaves in autumn so it is important to be mindful of leaves falling on in your garden and also potentially blocking drains. If you have trees on your property, make sure you regularly clean up leaves to prevent any issues.
If you have a porch or balcony, make sure that it is also tidy and free of clutter.
4. Make the interior shine
Once you have taken care of the exterior of your home, it is time to focus on the inside. Potential buyers will want to see a clean and well-maintained home. Start by decluttering each room and getting rid of any items that you do not need. Rent a storage unit if necessary. Once you have decluttered, give each room a thorough cleaning. If you have any carpeted areas, make sure they are vacuumed and steam cleaned. A really important point is to make sure that there are no pet hairs inside or outside of your home. Pet hair is almost impossible to remove during property inspections and it will be a turn off for any potential buyer looking for a property with pets.
In addition to decluttering and cleaning, you also want to make sure that each room looks spacious and bright. Potential buyers should be able to imagine themselves living in your home comfortably. To achieve this, open up all of the curtains and turn on all of the lights before showings. We also recommend packing away any personal photos or memorabilia so potential buyers can picture themselves living in your home.
Clean your windows
Windows are one of the most noticeable features of a home, which is why it's important to keep them clear of dust and grime.
Furniture and Accessories
You can freshen up your home by replacing worn furniture and adding some new accessories. Furniture and furniture positioning is often overlooked when it comes to making improvements to your home, but it can actually make a big impact. We have a range of recommended stylists who can restyle your home (read below)
Our tips include:
Re-arranging your furniture to create a more appealing space. For example, if you have a large living room, consider moving the sofa away from the wall to create a more open feel. Or, if you have a smaller bedroom, try using a bedside table instead of a nightstand to save space
Use neutral, light tones to promote a luxurious feel. If your current décor includes dark wood furniture, replace it with white/ lighter coloured pieces. This will help bring in natural light and add a sense of calmness to the room.
If you don't have enough storage space, invest in some stylish shelves or cabinets. They'll not only provide extra storage, but they'll also add an element of style to your homes' interior design.
Art is another great addition to any home. Adding art to your walls can really transform the feeling of a space and make it more welcoming. We have a range of art suppliers who rent out artwork for the entirety of the campaign.
Lighting - The right lighting can make all the difference when it comes to how your home feels. Lighting can either make a room seem bigger or smaller depending on what type of light source you use. We recommend using soft lighting such as table lamps instead of harsh overhead lights and using a warmer light colour like yellow or orange to create an inviting atmosphere.
Add Indoor plants - Adding indoor greenery to your home can make it feel much larger and brighter. Plants can help brighten up dark spaces and bring life into a room.
Eliminate Odors
On open for inspection day, we recommend putting flowers throughout the house to make it smell nice and add a little extra charm. If you wish to go further, consider adding candles around the house to set the mood. Candles are another great way to add fragrance to a room and make it more inviting. They'll not only add a touch of luxury to your home, but they'll also provide a subtle scent that makes the whole property smell welcoming.
Does your home need an update?
Just like updating the façade, the same goes for replacing old carpeting with new carpet or hardwood flooring (if needed). Hardwood floors are a popular choice because they are easy to maintain, durable, and last longer than carpets.
5. Styling and furniture hire, is it necessary?
RT Edgar Toorak Director Sarah Case strongly recommends styling vacant properties with furniture for a multitude of reasons. "Potential Purchasers will tend to focus more on fixtures, fittings and skirting boards or even possible hairline cracks that they otherwise wouldn't necessarily notice if there is amazing furniture and coloured artwork on the walls. When you use furniture, it also makes the house look bigger by showing what the space can hold, contrary to popular belief."
General styling improvements are still important but can be made simple by using a few key pieces or smaller items of furniture to make the room look larger. We can also reconfigure the existing items e.g. swapping pieces of furniture around from different rooms.
Sarah adds, "in other cases where professional styling may be a lot for some families/older couples to achieve, simple tactics like neutral bedding with coloured cushions or new lamp shades are an inexpensive way to depersonalize and refresh."
Other top tips:
Pack away any personal photos or memorabilia so potential buyers are able to imagine themselves living in your home.
If your walls are dirty or cracked, we recommend repainting either internally or externally to freshen up your home. Painting your walls can instantly change the appearance of an entire room and make them look larger.
Just like updating the façade, the same goes for replacing old carpeting with new carpet or hardwood flooring (if needed). Hardwood floors are a popular choice because they are easy to maintain, durable, and last longer than carpets.
By following these tips, you can increase your chances of having a successful Spring selling campaign. Curb appeal and first impressions are crucial in appealing to potential buyers. A decluttered and clean interior can also help increase interest among buyers during inspections. Finally, presenting your home in the best light possible will help buyers see its potential and imagine themselves living there comfortably.