Soft curves and organic shapes are trending this year as the 1980s archway is reimagined in the contemporary home.
Influenced by Mediterranean architecture, Melbourne-based designer Lauren Tarrant says arches and soft edges are all the craze for 2023 style trends.
"Think Tuscan villas or the beautiful curves that we see in French, Italian and Spanish architecture," she said.
"We have definitely seen these design styles before, as this soft, organic trend has been used over the years."
"Mediterranean architecture is emerging
with a modern spin."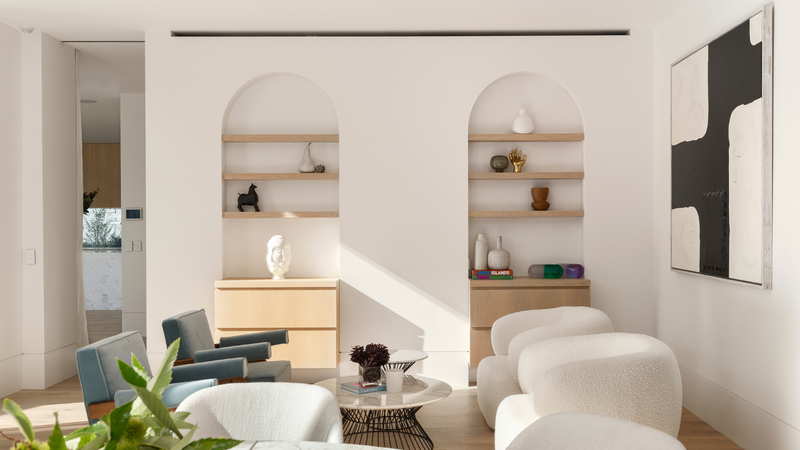 A beautiful mesh of traditional curves and sharp, contemporary edges is a statement that is making waves this season, according to Ms Tarrant.
"Soft arches alongside modern architecture is a spin on the trends we've been experiencing over the years as curves came back in fashion," she said.
The interior designer shares her top three tips on styling for the seasons.
1. Pick a side and stick to it
Choose either a cool or warm colour palette, and stay in that lane. Like a travertine, choose warm timber and furnishings to suit. Or if you prefer a grey marble style, stick with cool blue and greens.

2. Echo one colour
Colours are self-expression. Once you've chosen your colour, echo it throughout the home with pieces of décor like accent cushions, throws and ornaments. I'm using a lot of Emerald green currently, it's bold and makes a statement but really ties in with an earthy palette.
3. Décor wisely
You can never have enough candles and bright coffee table books add the perfect pop of colour to a space.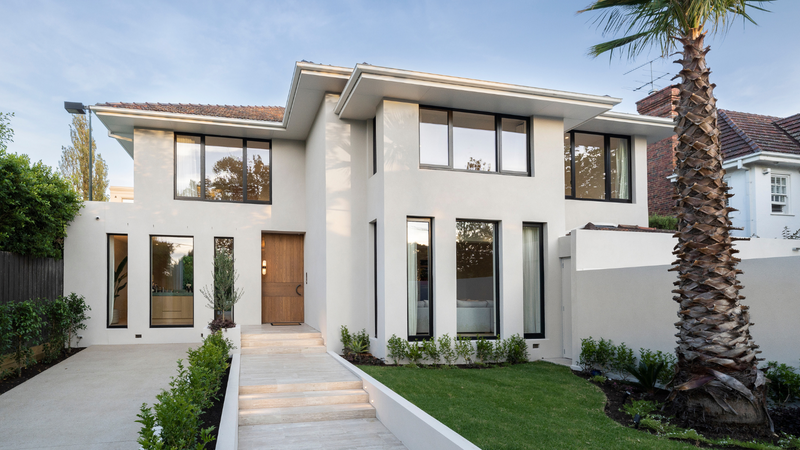 Step inside the reimagined heritage home at 784 Orrong Road, Toorak, that showcases architecture steeped in Californian influence.
Given a new lease on life, the circa-1930s marvel focuses on light, space and raw elements. Displaying minimal modernism at its finest, every square encapsulates high-end luxury with the use of marble, travertine and venetian plaster.
"It was an exciting project to be a part of, and a different style than I've become involved with in the past," Ms Tarrant said.
"Being north facing, it was beautiful to get lots of light in, and as a designer it's always great to work with natural light from all angles."
When styling a home for sale, Ms Tarrant always suggests using a lighter colour palette.

"Light accentuates space, and allows in more light which can also affect mood and play a role in the sale"
"Then choose one accent colour and echo it through the design to really tie it all in."
When styling for yourself, focus on what makes you happy, the designer adds.
"Choose your favourite colour, something that lifts your mood, and you enjoy being around. Echo this colour throughout the home with pieces of décor like accent cushions, throws and ornaments," she said.
"It's nice to reflect the season and make it more cosy, depending on the weather, but I do quite like keeping it neutral and seasonal throughout the home."