Wanderlust Series: Because Travel and Real Estate go hand-in-hand
At RT Edgar, we pride ourselves on understanding our clients beyond the realms of real estate. Many of you are inspired travellers, and by connecting with you, we've discovered not only where and how you want to live, but also where and how you choose to travel. In this Wanderlust series, we delve into the world's most captivating destinations and explore how cherished experiences and adventures interweave with real estate aspirations.
Travel tips for visiting the glorious southern Italian region known for its natural beauty and outstanding cuisine.
With its Emerald green waters, epic rocky coastlines, limestone caves (some with restaurants in them) and historic cobblestoned port towns populated by fashionable locals known for their distinctive bohemian vibe – Puglia has it all. Not to mention incredible food and wine, and amazing places to visit.

How to get there.
If you look on a map, Puglia (or Apulia) makes up the entire heel of the Italian boot, kicking into both the Adriatic and Ionian seas. Roughly 400 kilometres from Rome, you can fly to Bari or Brindisi, or take a train from any major city or town. The best way to travel around Puglia is by car, so it is worth renting one during your stay.


Where to stay.
Throughout Puglia a unique and eclectic mix of boutique hotels and villas, ranging from converted Palazzos to traditional limestone huts can easily be booked online.
The historic port town of Bari is the capital of the Puglia region, and its 'old town' and promenade are captivating. The spectacular clifftop town of Polignano a Mare is known for its golden buildings, white pebble beach and vibrant green waters, while the Baroque city of Lecce, known as the Florence of the South, has a beautiful city centre with many old churches and vibrant piazzas.



Places to visit.
Head inland to the Itria Valley and the World Heritage Listed town of Alberobello where you can see examples of eighteenth-century Trulli, which are the region's traditional limestone huts. Back on the coast, the town of Salento is said to have Italy's most pristine coastline and crystal-clear seas. Known as 'the white town' Ostuni will delight with its narrow streets, traditional craft shops, beautiful beaches, and nature reserves.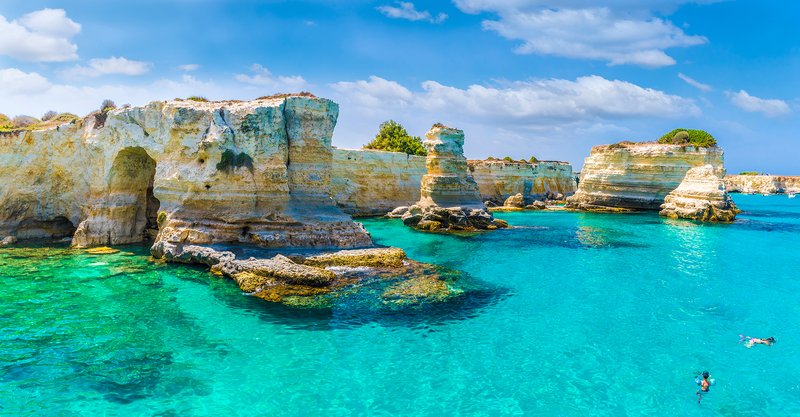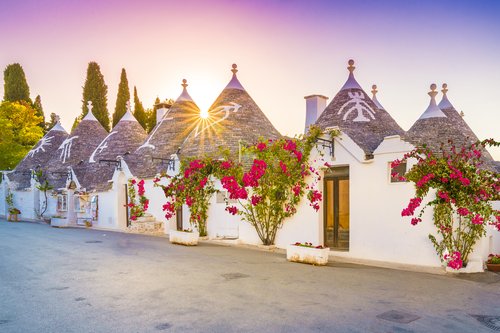 What to eat.
Famous for its olives, vegetables, and seafood, the Puglia region is home to some particularly delicious Italian cuisine. Orecchiette or 'little ears' pasta was created in Puglia, so make sure to try a dish. In Puglia, gelato is considered an art form, and it would be a sin to not sample the local gelateria's signature flavour in each town you visit. Cave dining is a unique Puglian experience. Osteria Del Tempo Perso in Ostuni is popular with locals and tourists alike, serving excellent seafood and pasta. Also try the famous Ristorante Grotta Palazzese in Polignano a Mare.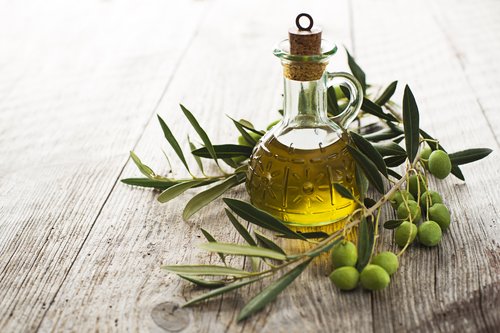 What to drink.
Predominantly red varietals, the wines of Puglia have a strong character and distinctive identity. Primitivo is the most renowned and it is produced from early-ripening grapes. Puglia is perfectly set up for wine tourism and there are many winery tours you can book, or self-drive guides available.


Don't forget to pack...
Make sure you pack comfortable walking shoes for exploring rocky coastlines and uneven cobblestone streets – as well as fancy footwear for dining amongst fashion-savvy Italians.